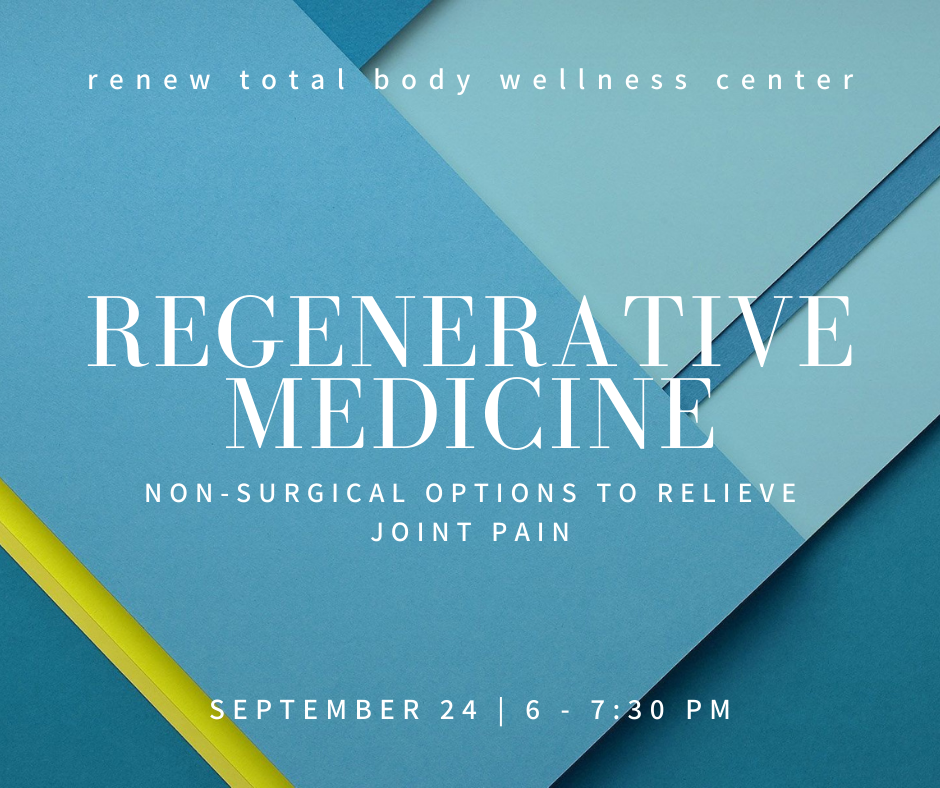 Register now!
Join us for a virtual presentation on non-surgical options to heal your joints and stop pain.
Don't let joint pain slow you down.
Want to live an active, pain-free life? We can teach you how!
At Renew Total Body Wellness Center, we know that regenerative medicine is the future of healthcare – helping your body's cells, organs, and tissues restore and establish normal function. The earlier you start, the greater your chances of success and avoiding disease.
The regenerative treatment options available at Renew have a specific place in your personalized treatment program. They include:
Ozone Therapy
Platelet-Rich Plasma (PRP) Therapy
Regenerative Cell Therapy
Membrane Healing
Register now and join us on September 24th to learn how these innovative therapies can help you live an active and pain-free life!